We have good news -  if you are entitled to an accommodation supplement from WINZ, you can usually use this to rent one of our WINZ approved cabins. We can provide you with a WINZ quote for your WINZ application. If you met the criteria, WINZ will reimburse you for 1st and subsequent rental payment on one of our cabins.
Up-front costs will vary based on the distance and size of the cabin, as well as the requirement for one week's rent in advance. If you're within our service area, a service fee may be added. WINZ will often cover both delivery and return, but you will need to check with WINZ.
All cabins can be easily connected to power and water if required and are built to the highest standards. They are fully insulated for comfortable, warm and dry living. Inside they are painted and carpeted and equipped with fittings and power points. The larger portable cabins include a kitchenette and toilet, vanity and shower.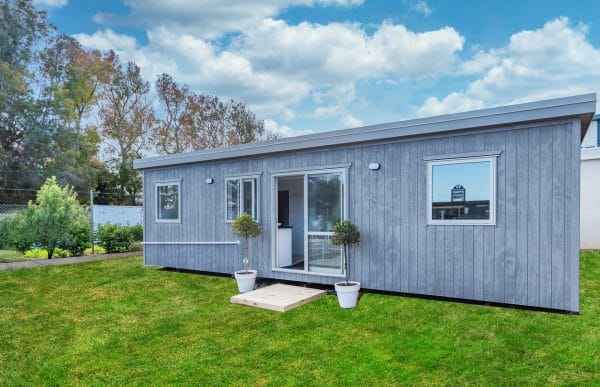 WINZ QUOTE APPLICATION FORM
By completing an Application Form to get a WINZ quote to rent a cabin. We can then review the information you have provided including the site where you would like to put the unit (please note an application is not approved until we have completed all our credit checks and site checks, and checked the availability of the unit stock).
All Application Forms must be submitted with photo ID, proof of your current address and written consent from the legal landowner to place the unit on the property.  These further documents can either be uploaded with this Application Form when you submit it (last page of the form), or emailed through to us as at: admin@unit2rent.co.nz.
We will aim to get back to you with a quote for your consideration within 1-3 working days.
Please be aware that additional information and verification of information may be undertaken by us to complete your online application. If you require any assistance please call us on 0800 UNIT 2 RENT (0800 864 8273 - press '2' for admin).